Ann Hood and the
Books That Matter Most
We are proud to announce
our 2018 honoree, Ann Hood,
a Festival favorite for many years.
For as long as she can remember, Ann wanted to be a writer. Born in the mill town of West Warwick, Rhode Island, she majored in English at the University of Rhode Island, where she fell in love with the works of Shakespeare, Willa Cather, and F. Scott Fitzgerald. Believing that a writer needed adventure in order to write, Ann took a job as a TWA flight attendant after graduating college. Through TWA, Ann traveled around the world. She wrote her first novel, Somewhere Off the Coast of Maine, on international flights and on the "Train to the Plane," an express subway service connecting Manhattan to JFK International Airport. The novel was published in 1987.
Since then, Ann has written several novels, including the bestsellers The Knitting Circle, The Obituary Writer, and The Red Thread, as well as a memoir, Comfort: A Journey Through Grief, about the devastating loss of her 5-year-old daughter, Grace, from a virulent form of strep. The memoir went on to become a New York Times Editor's Choice and was named one of the top ten nonfiction books of 2008 by Entertainment Weekly. To help her cope with her grief, Ann became an avid knitter. Through knitting, she was able to continue writing and to share her painful journey with the world. Ann brought her knitting-as-therapy model to the Turning Point Foundation, where it continues to help women who are struggling with substance abuse, mental illness, domestic violence, sexual assault, and family trauma.
Ann's essays and stories have appeared in numerous publications, including The New York Times, The Washington Post, and The Paris Review, and she has received several awards, including a Best American Spiritual Writing Award, two Best American Food Writing Awards, a Best American Travel Writing Award, the Paul Bowles Prize for Short Fiction, two Pushcart Prizes, and a Boston Public Library Literary Light Award.
In the last year, Ann published another memoir, Morningstar: Growing Up with Books, as well as a novel, The Book That Matters Most, which has sparked lively conversation at book clubs across the country. Ann visited more than 60 of those clubs to share a glass of wine and to talk with readers about the books that matter most to them.
We look forward to continuing that conversation with Ann — and to celebrating all of her achievements — at this year's Festival!
Join us on April 27-28, 2018.
Highlights from the 2017 Newburyport Literary Festival

| See more Newburytport Literary Festival |
Make your plans now to be in Newburyport! Not a weekend to miss.
Inspired: Bethany Groff Durau, Author

| See more of our Inspired series and highlights from the 2016 Festival |
About the Festival
Founded in 2005, the Newburyport Literary Association, Inc. will host its Thirteenth Festival April 27th and 28th.
Many individuals and organizations share the vision of the Newburyport Literary Festival. The NLF is especially grateful for the generous support of our founding sponsor, the Newburyport Five Cents Savings Bank Charitable Foundation and to all the other businesses and individuals who have made it possible for the festival to take root and flourish. More…
Founding Sponsors
---



Hosts
---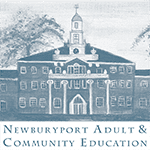 Additional Funding By
---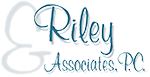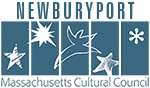 Media Sponsors
---



Additional Support From
---