| See more movies from the 2016 Festival |
…of all words these are the words you chose!
Edna St. Vincent Millay
This quote from Millay's poem, Interim, speaks to voice—the voice of all poets—all authors. For, in fact, the words we as readers read are those chosen for us.
2016, the 11th year of the Newburyport Literary Festival, we honor Edna St. Vincent Millay, Maine-born, poet-superstar, and, yes, area resident (Lime Street, Newburyport & Ring's Island, Salisbury).
Opening night, Friday, April 29th, we'll have poet/biographer Daniel Mark Epstein (What Lips My Lips Have Kissed: The Loves and Love Poems of Edna St. Vincent Millay) in conversation with poet/arts journalist, Carl Little (Art of Acadia )about Millay's life, work, and influence.
Firehouse Center for the Arts, 6:00 p.m.
This year a first—an overture! Beginning at 4:00 p.m., Senator George J. Mitchell (The Negotiator: a memoir) will be in conversation with journalist Dyke Hendrickson at the Firehouse.
Dinner with the Authors will begin at 7:30 and will be held at the Masonic Hall on Green Street.
| Get Your Tickets |
Saturday, the festival's in full swing beginning with Breakfast with the Poets at 8:30 a.m.
The day will be filled with discussions, readings, and conversations
Featuring the more than 65 authors and poets joining us.
Saturday evening's closing ceremony will celebrate Debbie Szabo, one of this year's honorees. Newburyport High School English teacher, Debbie brought the Favorite Poem Project to Newburyport and founded Poetry Soup. She has championed poetry and inspired her students for decades.
Make your plans now to be in Newburyport! Not a weekend to miss.
About the Festival
Founded in 2005, the Newburyport Literary Association, Inc. will host its eleventh festival April 29th and 30th.
Many individuals and organizations share the vision of the Newburyport Literary Festival. The NLF is especially grateful for the generous support of our founding sponsor, the Newburyport Five Cents Savings Bank Charitable Foundation and to all the other businesses and individuals who have made it possible for the festival to take root and flourish. More…
Founding Sponsors
---



Hosts
---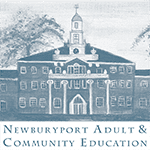 Additional Funding By
---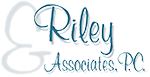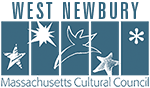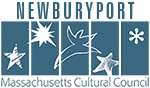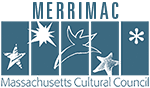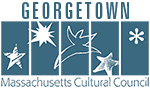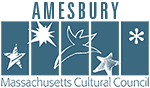 Media Sponsors
---



Additional Support From
---