Calling All Bookclubs!
On Saturday night, April 27, 2019, the Newburyport Literary Festival will be honoring book clubs with a special panel event featuring selected members from local book clubs talking about the books they've discussed over the years. Inspired by PBS's Great American Reads, we want to know which book has generated the best discussion and which book has had the greatest impact on your lives.
---
Highlights from the 2018 Newburyport Literary Festival

| See more Newburytport Literary Festival |
Make your plans now to be in Newburyport! Not a weekend to miss.
Inspired: Bethany Groff Durau, Author

| See more of our Inspired series and highlights from the 2016 Festival |
About the Festival
Founded in 2005, the Newburyport Literary Association, Inc. will host its Fourteenth Festival April 26th and 27th.
Many individuals and organizations share the vision of the Newburyport Literary Festival. The NLF is especially grateful for the generous support of our founding sponsor, the Newburyport Five Cents Savings Bank Charitable Foundation and to all the other businesses and individuals who have made it possible for the festival to take root and flourish. More…
Founding Sponsors
---



Hosts
---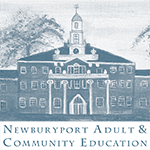 Additional Funding By
---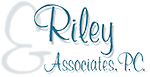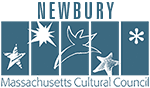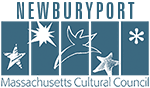 Media Sponsors
---



Additional Support From
---