Join us Friday April 24th at our
opening ceremony to celebrate
the poetry of X.J. Kennedy
— 6:00 p.m. at the
Firehouse Center for the Arts.
The event is followed by
Dinner with the Authors
—7:30 p.m. at the Masonic Center,
31 Green Street, Newburyport.
Recipient of the Poetry Society of America's Robert Frost Medal for lifetime service to poetry, X. J. Kennedy is unquestionably one of the most accomplished poets of his generation, but you would never know it from his demeanor. He is as down-to-earth a person as you could ever hope to meet. Despite his achievement as a poet, he writes not for a high-brow academic audience but for a general audience able to delight in rhythm and rhyme and in mischievous humor. That audience includes small children. The author of Brats obviously takes pleasure in making kids laugh by seeing things the way they see them.
Kennedy has not locked himself in an ivory tower; he resides at street-level, opening poetry's door to one and all. Students of every age have come to poetry by way of the textbooks Kennedy has edited; his Introduction to Poetry is in its thirteenth edition.
Kennedy has a strong connection to Newburyport, as a longtime friend to The Powow River Poets, a group recognized for its excellent formal verse. That recognition would not have counted for much in mid-20th-century America, when, CounterMeasures, the journal that he and his wife Dorothy edited, was one of the very few journals that accepted poems written in traditional meter and rhyme. Recognizing his creative affinity with the locals, Kennedy wrote the introduction to the first Powow River Poetry Anthology, published in 2006, and he has read for Newburyport audiences on many occasions, most recently when the Powows organized "A Celebration of X. J. Kennedy" at our public library in 2018. He is a rarity among the literati—a crowd-pleaser. "A poetry reading," he reminds us, "is inevitably a theatrical experience. Why not face that fact and be the least boring performer you are able to?"
We plan to put this year's festival honoree onstage as often as possible while we have him in town. Please join us at our opening event on Friday at The Firehouse, where Kennedy will converse onstage with Ernest Hilbert, creator of the E-Verse Radio poetry website and acclaimed author of four collections of poetry. Late Saturday morning, come to hear the all-star pairing of Kennedy and Linda Pastan read at The Central Congregational Church. And on Saturday evening, return to The Firehouse to hear The Diminished Prophets' rendition of Kennedy's famous poem, "At a Prominent Bar in Seacaucus One Day." We'll ask him to play his kazoo!
Make your plans now to be in Newburyport! Not a weekend to miss.
About the Festival
Founded in 2005, the Newburyport Literary Association, Inc. will host its Fifteenth Festival April 24th and 25th, 2020.
Many individuals and organizations share the vision of the Newburyport Literary Festival. The NLF is especially grateful for the generous support of our founding sponsor, the Newburyport Bank Charitable Foundation and to all the other businesses and individuals who have made it possible for the festival to take root and flourish. More…
Founding Sponsors
---



Hosts
---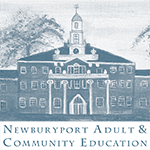 Additional Funding By
---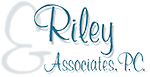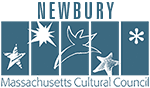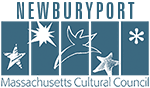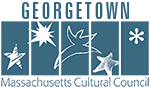 Media Sponsors
---



Additional Support From
---