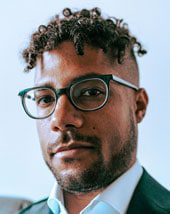 Mateo Askaripour was a 2018 Rhode Island Writers Colony writer-in-residence, and his writing has appeared in Entrepreneur, Lit Hub, Catapult, The Rumpus, Medium, and elsewhere. He lives in Brooklyn, and his favorite pas-times include bingeing music videos and movie trailers, drinking yerba mate, and dancing in his apartment. Black Buck is his debut novel. Follow him on Twitter and Instagram at @AskMateo.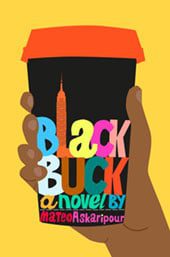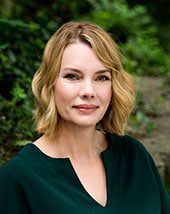 Fiona Davis is the New York Times bestselling author of historical novels set in iconic New York City buildings, including The Lions of Fifth Avenue, which was a Good Morning America book club pick. She began her career in New York City as an actress, working on Broadway, off-Broadway, and in regional theater. After getting a master's degree at Columbia Journalism School, she fell in love with writing, leapfrogging from editor to freelance journalist before finally settling down to write fiction. Her books have been translated into over a dozen languages and she's based in New York City. Photo Credit: Deborah Feingold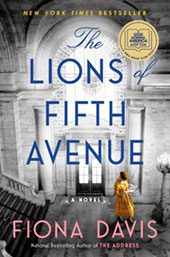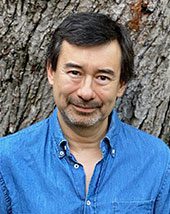 Peter Ho Davies' most recent novel is A Lie Someone Told You About Yourself. Other books include The Fortunes, winner of the Anisfield-Wolf Award and a New York Times Notable Book of the Year; The Welsh Girl, long-listed for the Man Booker Prize and a London Times bestseller; as well as two collections of short stories. His work has appeared in Harpers, The Atlantic, The Paris Review and Granta and been anthologized in Prize Stories: The O. Henry Awards and Best American Short Stories. Born in Britain to Welsh and Chinese parents, he now teaches in the MFA program at the University of Michigan.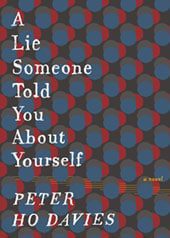 Elly Griffiths wrote four novels under her own name (Domenica de Rosa) before turning to crime with The Crossing Places, the first novel featuring forensic archaeologist Dr Ruth Galloway. The Crossing Places won the Mary Higgins Clark award and three novels in the series have been shortlisted for the Theakstons Crime Novel of the Year. The Lantern Men (Ruth #12, published in February 2020) was number two in the Sunday Times Top Ten Bestsellers list. Elly also writes the Brighton Mysteries, set in the theatrical world of the 1950s. In 2016 Elly was awarded the CWA Dagger in the Library for her body of work. Her first standalone mystery, The Stranger Diaries, won the 2020 Edgar award for Best Crime Novel. Her second standalone, The Postscript Murders, will be published in the US in March 2021.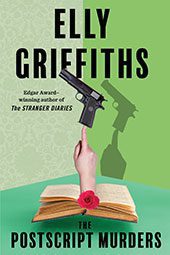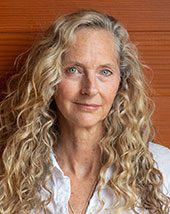 Lily King is the award-winning author of the novels The Pleasing Hour, The English Teacher, Father of the Rain, and Euphoria, one of the New York Times Book Review's "10 Best Books of 2014," finalist for the National Book Critics Circle Award, and winner of the Kirkus Prize. She lives in Maine.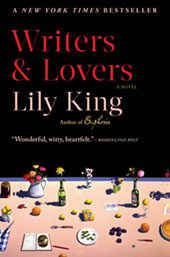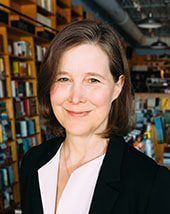 Ann Patchett is the author of eight novels, The Patron Saint of Liars, Taft, The Magician's Assistant, Bel Canto, Run, State of Wonder, Commonwealth, and The Dutch House. She was the editor of Best American Short Stories, 2006, and has written three books of nonfiction, Truth & Beauty, What now?, and, most recently, This is the Story of a Happy Marriage. She has won numerous prizes, including the PEN/Faulkner Award and the Orange Prize for Fiction, and her work has been translated into more than thirty languages. She was named one of the 100 most influential people in the world by Time magazine. Patchett is the co-owner of Parnassus Books in Nashville, Tennessee, where she lives with her husband, Karl VanDevender, and their dog, Sparky.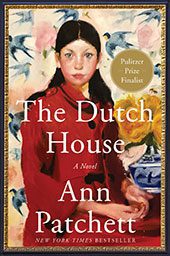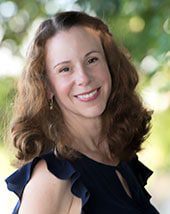 Alyson Richman is the #1 international bestselling author of seven novels including The Velvet Hours, The Garden of Letters, and The Lost Wife, which is currently in development for a major motion picture. The Secret of Clouds, out in February 2019, centers around the transformative bond between a mother and her son, and a teacher and her student. A story that will make readers examine what it means to actually live life with a full heart.
Alyson spent her childhood in both Long Island and Japan, and is the daughter of an abstract artist and an electri-cal engineer, and graduated from Wellesley College with a degree in art history and Japanese studies. She herself is an accomplished painter, and her novels combine her deep love of art, historical research, and travel.
Alyson's novels have been published in thirty countries and twenty-five languages. Her books have received critical acclaim in both the United States and abroad, where they have been bestsellers in, not only the United States, but, also, several countries. She lives on Long Island with her husband and two children, where she is currently at work on her next novel, The Minutes Home.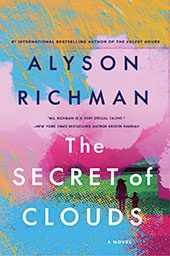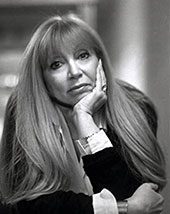 M.J. Rose grew up in New York City mostly in the labyrinthine galleries of the Metropolitan Museum, the dark tunnels and lush gardens of Central Park and reading her mother's favorite books before she was allowed. She believes mystery and magic are all around us but we are too often too busy to notice… Books that exaggerate mystery and magic draw attention to it and remind us to look for it and revel in it. Rose is a New York Times, Wall St. Journal and USAToday bestseller as well as an international best seller. She has published more than nineteen novels and 3 books on marketing. She has been published in more than 30 countries and sold over 1.5 million books. The Fox TV show, Past Lives, was based on Rose's novel, The Reincarnationist. Rose graduated from Syracuse University and spent the '80s in advertising. She was the Creative Director of Rosenfeld Sirowitz and Lawson and she has a commercial in the Museum of Modern Art in NYC.