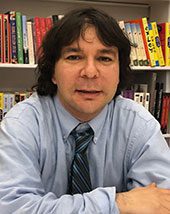 Jacob M. Appel is currently Associate Professor of Psychiatry and Medical Education at Mount Sinai's Icahn School of Medicine, where he is Director of Ethics Education in Psychiatry. He is also the author of four literary novels including, ten short story collections, an essay collection, a cozy mystery, a thriller, a volume of poems and a compendium of medical dilemmas. Prior to joining the faculty at Mount Sinai, Jacob taught most recently at Brown University in Providence, Rhode Island, and at Yeshiva College, where he was the writer-in-residence. More at www.jacobmappel.com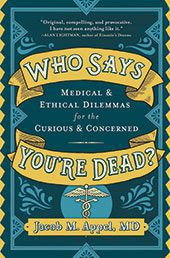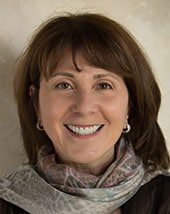 Lisa Feldman Barrett, PhD
Lisa Feldman Barrett, PhD, has received numerous scientific awards, including a Guggenheim Fellowship in neuroscience and an NIH Director's Pioneer Award. She is a University Distinguished Professor at Northeastern University, with appointments at Harvard Medical School and Massachusetts General Hospital.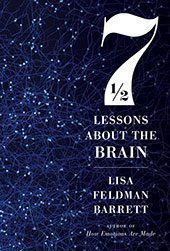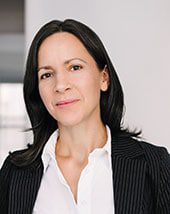 Lydia Dugdale, MD, MAR (ethics), is the Dorothy L. and Daniel H. Silberberg Associate Professor of Medicine at Columbia University Vagelos College of Physicians and Surgeons and Director of the Center for Clinical Medical Ethics. She also serves as Associate Director of Clinical Ethics at New York Presbyterian Hospital/Columbia University Irvine Medical Center. A practicing internist, Dugdale moved to Columbia in 2019 from Yale University, where she previously served as Associate Director of the Program for Biomedical Ethics. Her scholarship focuses on end-of-life issues, medical ethics, and the doctor-patient relationship. She edited Dying in the Twenty-First Century (MIT Press, 2015) and is author of The Lost Art of Dying (HarperOne, 2020), a popular press book on the preparation for death.
Peter Guralnick has been called "a national resource" by critic Nat Hentoff for work that has argued passionately and persuasively for the vitality of this country's intertwined black and white musical traditions. His books include the prize-winning two-volume biography of Elvis Presley, Last Train to Memphis and Careless Love. Of the first Bob Dylan wrote, "Elvis steps from the pages. You can feel him breathe. This book cancels out all others." He won a Grammy for his liner notes for Sam Cooke Live at the Harlem Square Club as well as writing the scripts for the Grammy-winning documentary Sam Cooke/Legend and Martin Scorsese's blues documentary Feel Like Going Home. His biography of Sam Cooke, Dream Boogie: The Triumph of Sam Cooke, was hailed as "monumental, panoramic, an epic tale told against a backdrop of brilliant, shimmering music, intense personal melodrama, and vast social changes." His 2015 biography of Sam Phillips, Sam Phillips: The Man Who Invented Rock 'n' Roll, was named one of the Best Books of the Year by the New York Times and was a finalist for the Plutarch Award for Best Biography of the Year. Reaction to his latest book, Looking to Get Lost, has ranged from Michael Eric Dyson's tribute to "one of the 3 or 4 greatest writers in the country today" to Rosanne Cash's description of him as "a dedicated explorer, a writer of great sensitivity and intuition, who lyrically un-tangles the network that exists between artist and art" to No Depression's description of a book that "is not a summation so much as a culmination of his remarkable work, which from the start has encompassed the full range of blues, gospel, country and rock and roll." Author photo credit: Mike Leahy. Cover photo credit: Russ Barnard.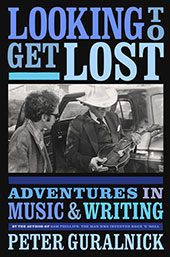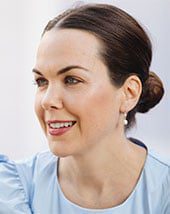 Elizabeth Holmes spent more than a decade on staff at The Wall Street Journal covering the business and messaging of fashion. Since leaving the paper in 2017, she has written for a variety of national outlets, including The New York Times, InStyle, Real Simple, Business of Fashion, and Vogue International. Elizabeth is a contributing editor at Town & Country magazine and has gained acclaim for her popular, Webby-honored Instagram Stories series, "So Many Thoughts." She lives outside of San Francisco with her husband and three young children. You can find her on Instagram @EHolmes and read more of her work at ByElizabeth-Holmes.com.