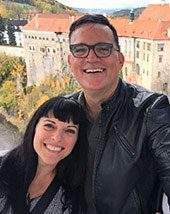 Melissa Joulwan and David Humphreys
Melissa Joulwan and David Humphreys are the co-creators of Strong Sense of Place, a podcast and website dedicated to armchair travel and books with vivid settings. Each episode of their show focuses on one destination: They discuss what makes that place different than anywhere else, then recommend five books that took them there on the page. They're introverts who love travel adventures and exploring new places. In 2017, they sold almost all of their stuff and moved from the U.S. to Prague, in the Czech Republic, with their laptops and their cat Smudge.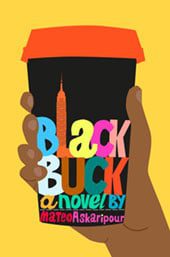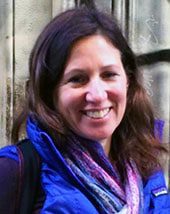 Suzanne Leopold is the creator of SuzyApproved.com which is her website for sharing book reviews. Her platform is active across many social media platforms including Facebook, Instagram, and Twitter where she has accumulated over ten thousand followers. She is also the founder of SuzyApprovedBookTours.com where she aggregates her community of bloggers across social media platforms to support authors with book launches. Suzanne has prior work experience as an accountant for Viacom and Unilever where she put her CPA and MBA to good use. Suzanne has been a Westport resident for over twenty years and enjoys spending time with her husband and two teenage sons. When she isn't reading, she can be found at local spin or pilates classes.